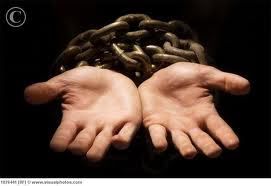 A rather shy and academic girl was singing on my second Durham extravaganza day. She had, as yet had only one term of singing lessons, although had most likely had them at school prior to entering university. She was late in the day and had had a long sit before her moment arrived.
She firstly sang the touchingly beautiful song 'Wee Hughie' by Dorothy Parke, a song about a mother letting her youngest child go off to school, holding tightly to the hand of big brother Denny, and wearing Joe's old coat, which was clearly 11 sizes too large! She sang the song through quite beautifully, full of pathos, and with real musicality. I felt cheated of something, and then suddenly it dawned upon me that I simply could not see her eyes, the windows of the soul.
I asked her if she would mind removing her spectacles, to which question she gave a helpless shriek and claimed unspeakable blindness and the inability to put one foot in front of another! I gently agreed, and then said firmly 'Off with your specs girl!'
I explained to he that I was also a bat in disguise, and when performing myself I often had to have a white line taped onto the edge of the stage to prevent premature death by a dive into the orchestra pit. But, I went on, the glory of the mole scenario is that you can sing in a bubble, you cannot see the audience with all the distraction they cause a performer, and in a childlike sort of way, we think that the audience cannot see us! A vacuum, a delicious singing bubble all of one's own.
As if by magic, this already expressive young lady, suddenly opened her hitherto half closed, and faintly squinting eyes, forgot we were there and sang as if a thunderbolt had struck at her heart, waking it and sending it soaring.
Everything changed. Absolutely everything. Her face radiated, her voice rang like a peal of bells, the eyes shone and we were all quite simply stunned.
Her second piece was Lascia ch'io Pianga by Handel. I 'chained' her to the wall and gave her a silent and heartless jailer whom she could not physically reach and it was as if we were watching a remarkable professional in the full bloom of a career. Every inflection, every look, every rending sigh and sob was straight from her core. The tears in the room flowed, and I had nothing to say.
Sometimes interfering is quite wrong. Sometimes, though not very often, a performance is so complete it says all there is to say. Even at her tender age this was one of those moments.
This young lady is reading Modern Languages, not Music, and when asked by her teacher M ' Did you know you could do that?', she replied quite honestly with a simple 'No'.
Then it was time for tea. There was precious little chat, most of us felt deeply moved, and a little reluctant to move on. It was an astonishing moment for all. Old, young, professional, amateur, and all stages between.
Those moments make my job the best work in the world. Bar none. Thank you young H.