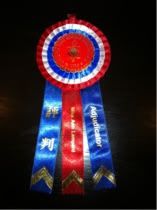 I made it! Here I am at the Gloucester Road Luk Kwok Hotel in Wanchai Hong Kong. The flight with Cathay Pacific was very stress free, I had pre booked one of the so called 'secret seats', which means they don't advertise the fact that is has more room, only two seats together instead of 3 or 4, and two windows! The airline economy food was very tasty, light and Asian, with lots of help yourself snacks and drinks. The films were excellent, very up to date and over 500 to chose from - that included Bollywood, Asian and Western, lots of choice.
After immigration and baggage reclaim, I was taken to a limousine area and efficiently and ultra politely whisked to my hotel, where after a hot and restorative cup of Scottish tea, which I had brought with me, I unpacked and decided to have a wander around the Wanchai area.
I was shocked ( yet pleasantly so) to find a Marks and Spencers just 100 metres from the hotel, along with the ubiquitous Macdonalds, all mixed up with totally traditional Chinese food shops selling all types of food I am not yet brave enough to taste, and Chinese medicine parlours where I could have cured my ear infections of a few weeks ago with eye of newt and leg of frog had I the disposition so to do! I also found to my utter delight, a tiny open window, with two equally tiny ladies running a business called the British Laundry ! Here I can leave between 1lb and 8 lb's of washing and have it done for $HK41. That is the grand sum of £3.20. Maybe there is an opening for them in Paradise, for those who would love all that stuff done for them - ie ME !
By the afternoon a large Manila envelope had arrived for me at the hotel which had in it a large file of timetables, transport, rules and regs, travel expense forms and directions to venues which are nearby. Along with that came a beautifully bound book of all the set pieces, a couple of formal invitations to the Reception tomorrow and two more formal dinners during the festival. There was a smaller white envelope containing my ID Badge. Please note the photograph, I will feel like a Best in Show winner at Crufts wearing it, and I, and presumably all my colleagues whose badges proudly display the national colours of our flags, will not be missed!
What a triumph of organisation, such efficiency and such a well thought out information pack. No trace of indecision or jobsworth elements here. Just a fantastic model of total correctness, clarity of statement and all wrapped in polite and kind wording. Bravo HKSMA.
The time difference is tough, I stayed awake until around 2 pm HK time but then fell asleep for around 4 hours, I hope I still sleep tonight, as yet my body clock is still feeling as if it is puffing around a metaphorical assault course.
I went down to one of the hotel restaurants at 9pm and although it was teeming and I felt shockingly tempted by the amazing and colourful extensive Chinese buffet menu, I decided to have a small Phai Tai (?) which turned out to be a noodle dish with chicken and king prawns lightly steamed in a delicious sesame sauce. I avoided the garnish which was a whole chilli pepper grandly sitting like the HK Peak itself at the pinnacle of the dish! Delicious indeed.
Whilst most of this is nothing to do with singing, you may be interested to know that the set pieces are excellent. I was so pleased to see such a proliferation of set songs. The setting of an obligatory piece has gone out of fashion in many British Festivals, largely caving in to the musical theatre and light music lobby, who want to enter those classes which ever before have been the domain of the classical singer.
Anyhow, it seems I will here among many others, a large bouquet of Silent Noon's by Vaughan Williams, a small forest of Under the Greenwood Tree's by Ivor Gurney, a veritable flock of Cuckoo's by Martin Shaw, and a feast of Caro mio Ben's by the young tenors of this tiny region of China. What is the collective noun for songs ? Answers on a postcard to the Far East. Interesting note - I am adjudicating the Singing in a Foreign language classes !
Of course !